Forthcoming Concerts and Other Engagements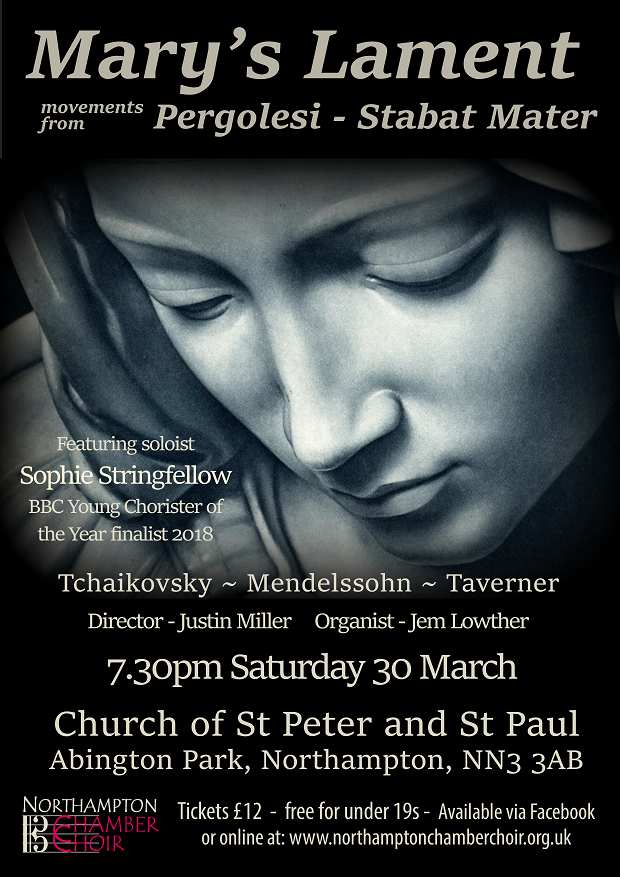 Mary's Lament
Saturday 30 March 2019, The Church of St Peter and St Paul, Abington Park, Northampton
A change of mood with a lenten concert reflecting on Mary's life and her perspective of the Crucifixion..
Featuring Pergolesi, Mendelssohn, Parsons and Taverner amongst others.
Commences at 7:30pm, Tickets £12, free for under 19s
Get your tickets now using the button below.

Further dates for your diary
Saturday 13 July 2019 - Le Salon - a recreation of the French Salon on the eve of Bastille Day.
Please join us for a wonderful social evening of beautiful salon music, including Rossini's Petit Messe, with appropriate refreshments!
Watch for further details of these events, or join us on Facebook for regular updates: